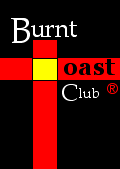 In its day the BTC organized a wide variety of parties at nightclubs in Aoyama and Roppongi.


Forgot one thang....friends of Erica: Kindly put this code on your profile page to help promote homegurl:
Copy the Code Below and Add this banner to your page!


Places like Aoyama's BCBG which became Club Muse and Roppongi's Ram Thai Cafe, Ban Thai and Küaile. Sometimes we missed out on numbers, like the time we had a party on a Saturday of a 3-day weekendwhen everybody but a few troopers went out of the big city lights. Then we had those gigs where it was hitting with300+ cool people ready to strut what their mama gave them or at least were posin' til closin'.

We'd sometimes spin the vinyl ourselves because it was tough lining up DJs we liked, but we always seemed toget a good crowd out there to, as the song goes, shake their groove thang, yeah, yeah. I always played funk and hip hop and Tak had to please his crowd with techno and house, stuff I wasn't really into except a few songs but I guessyou got to please everyone which was a tough thing about all that.

We even organized a few salsa/lambada (oops, the forbidden dance!) events and that was cool because the Japanese who are into Latin dancing really have a lot of passion about it and most people dance 90% of the time, something you simply don't see it at any other type of club or event. You'd almost think you were at a place frequented by Japanese-Brasilians or something! It's great...

We never had any fights at any of all parties, the closest thing was when a friend chased this guy out of Ram Thai,trying to ram his foot up a guy's eye or something like that but three or four of us were hanging on to him slowing himdown because he had the look of wanting to seriously knock the sapookie out this bloke.

But anyway those days are gone, Tak's married and got a kid on the way and I have no time to be trying to organizea throwdown. Tokyo doesn't seem to be having any good dance parties these days so a lil sumthin sumthin needsto be done to right the ship!